MegaSlam Basketball Goals
Made for Maximum Game
VersaCourt Europe is the exclusive partner of MegaSlam Hoops and their multi-tiered line of high-performance residential basketball goal systems. Each goal is manufactured by skilled welders to ensure that you and your family will be able to enjoy your new MegaSlam goal system for years to come.
MegaSlam offers a wide selection of residential goal systems to meet your specific needs. VersaCourt Europe can supply a goal solution which perfectly integrates with your new or existing court system.

---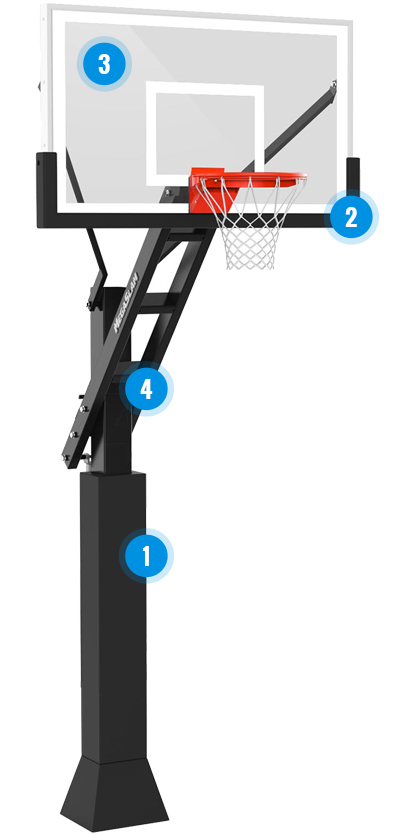 MegaSlam Adjustable Height Systems
The MegaSlam offers pro features while bringing all the durability and playability of a Mega Slam Hoop. The 1,52 m backboard has a 91,44 cm overhang, and the 1,83 m wide backboard has a 1,22m overhang from the rock-solid main pole.
7-Gauge Strong Steel

Our 7-gauge super-rigid steel thickness allows for a rock-solid game with little shaking or swaying. Double the thickness vs. brands sold at big box stores.

All Season Protection

Every MegaSlam Hoop comes ready for scorching summers, rainy springs, and frozen winters with hot-dipped galvanized steel and stainless-steel hardware. Standard.

Pro Backboard

A regulation, 1,27 cm thick glass backboard provides maximum ball response. You also see clean looks through the unobstructed clear-view backboard design.

Easy Height Adjustment

The MegaSlam lowers from 3,04 m to 1,52 m, so players of all sizes can dunk all day long.